When you change an industry, there's only one way to follow it up.

Change it again.
Presenting the Class 8 commercial vehicles built to withstand whatever the day brings.
Western Star has a long history of building Class 8 commercial trucks that deliver more so you can do more. And we upped that commitment in 2020 with the 49X, possibly the best vocational truck ever built. Then our drive to deliver more reached a new level with the new 47X. Now, with the new 57X we've taken that commitment to the road.
Combined, the X-Series family of trucks breaks new ground in safety, durability, technology and versatility for heavy haulers, log haulers, over the road tractors, boom trucks, dump trucks, mixers and more. They are purpose-built trucks that can take on anything.
Which model is for you? Follow the links below to learn about the trilogy of tough known as the X-Series.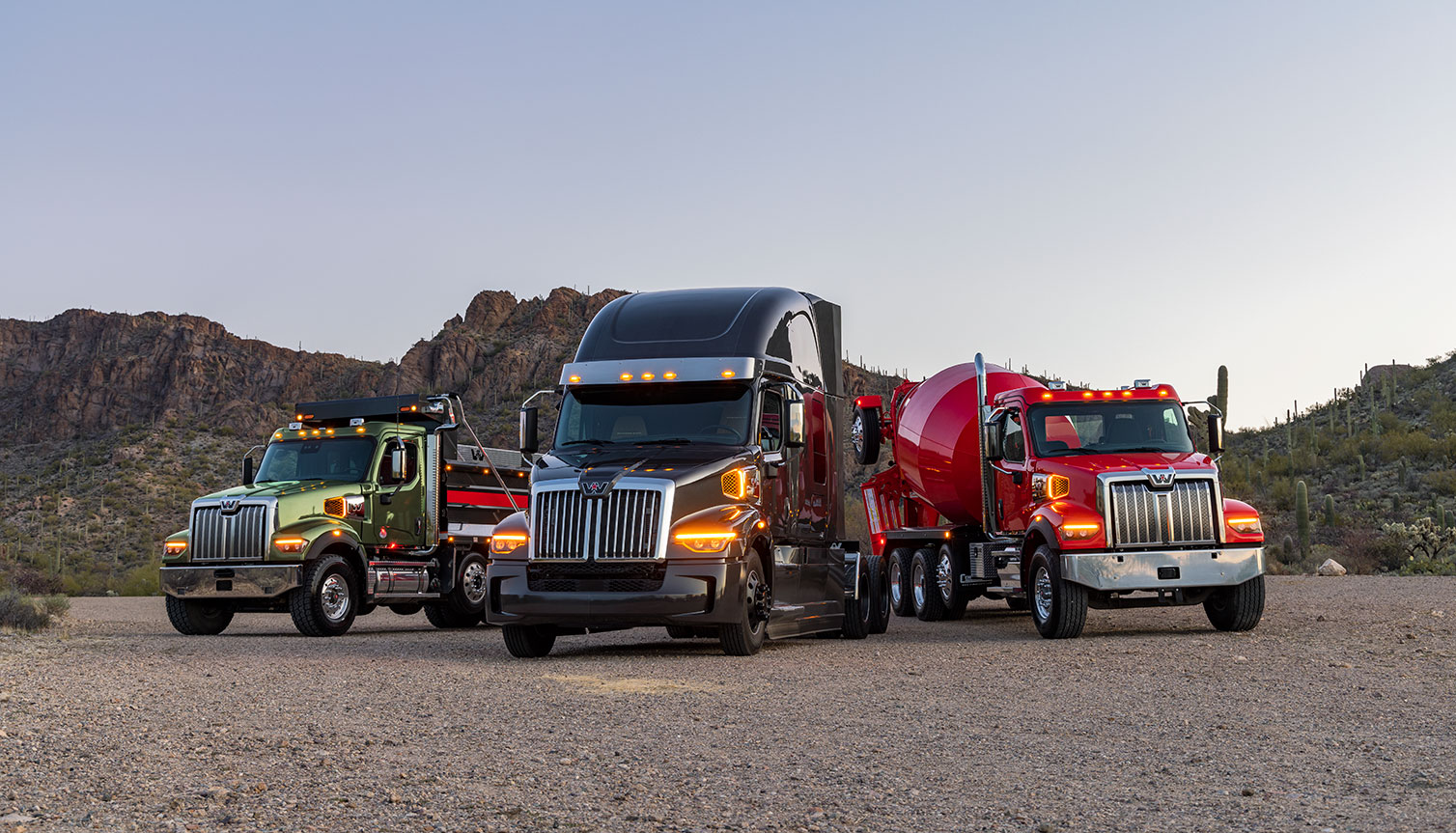 WESTERN STAR 47X
47X Specifications
Engine Displacement

9L to 13L

Horsepower / Torque

260/860 to 525/1850

Bumper to Back of Cab

111.6" (110.8" with SF Bridge Formula Bumper Mounting)

Forward Visibility

Best

Air Filtration and Dust Capacity

Excellent

Maximum Sleeper Length

48"

Turning Radius (20 Foot Body Length)

34.0'

WESTERN STAR 49X
49X Specifications
Engine Displacement

12L to 16L

Horsepower / Torque

350/1350 to 605/2050

Bumper to Back of Cab

Forward Visibility

Very Good

Air Filtration and Dust Capacity

Best

Maximum Sleeper Length

72"

Turning Radius (20 Foot Body Length)

35.4'

WESTERN STAR 57X
57X Specifications
Engine Displacement

12L to 15L

Horsepower / Torque

370/1250 to 600/2050

Bumper to Back of Cab

Forward Visibility

Excellent

Air Filtration and Dust Capacity

Very Good

Maximum Sleeper Length

72"

Turning Radius (20 Foot Body Length)

31.1'