Western Star Star Source App
---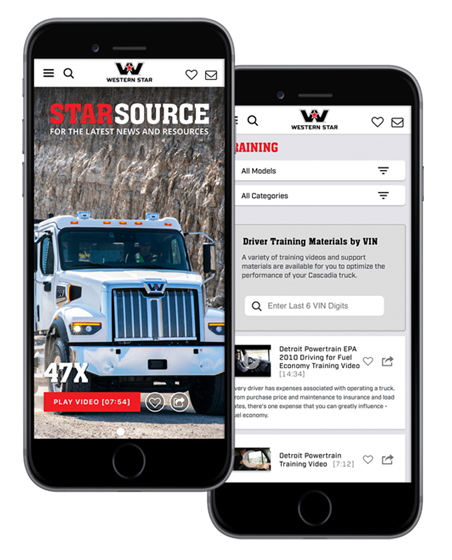 Star Source is a free app designed to provide users with a quick and simple way to stay connected with Western Star for news, product information, training videos and other useful resources.
App Features:
Western Star News- Stay connected with Western Star product news, blogs and social media channels.
Driver Training Tool- Library of VIN-based training videos, which allow users to enter the last 6 of their VIN directly into the app to access product training relevant to their specific truck.
Resources- Search and view current product brochures, videos and images, as well as links to online driver and maintenance manuals by model.
Push Notifications- Optional push notifications so users can be instantly alerted when new training videos, news, or additional product information is added. 
To download the free Star Source app visit Apple Store or Google Play today.