Comfort while driving. Comfort when not.
Western Star's focus on building  the most comfortable cabs possible continues with the 57X. Lightweight steel-reinforced aluminum cabs offer a host of features designed to reduce noise and increase comfort to keep driver's efficient and safe.
57X Sleeper
UNCOMPROMISED COMFORT, QUIET AND FUNCTIONALITY.
Long days on the road are only possible when a driver has ample chance to rest and recharge. With that in mind, the 57X features a completely redesigned and upgraded drivers lounge. But most importantly, we've also made it customizable to address the priorities and preferences of each driver.
Pick your space – 60-inch Mid Roof, 72-inch Mid Roof or 72-inch Stratosphere High Roof
Optional driver's loft features a two-seat dinette/ worktable that can be folded flat to allow a full-sized, Murphy-style bed
A traditional double-bunk option with an easily released telescoping ladder rated at 400 lbs.
Standard LED ambient lighting and dimmer switch on 72" raised roof models
Ample insulation, sound-deadening materials and new designs make it our quietest cab ever
Flat-panel TV bracket that swivels and can support up to a 26" screen
Larger microwave cabinet to accommodate standard appliances
Larger refrigerator with matching cabinetry or a customer-supplied refrigerator option
Wardrobe cabinet with four inches of additional hanging length
Multiple DC power outlets
A variety of powerful inverter and inverter pre-wire options for AC-powered products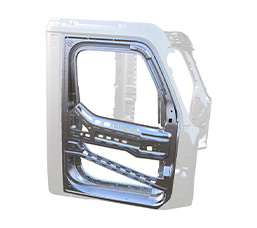 Steel Doors
The doors on the 57X are all steel with additional steel reinforcements. Triple door seals reduce noise and dust with fully forged hinges for reduced sagging and long life.
Engine Tunnel
The Quiet Steel®* technology in the 57X reduces engine and transmission noise for a premium operating environment.
*Quiet Steel is a registered trademark of Material Sciences Corporation.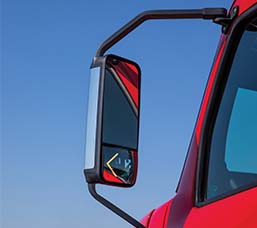 C-Loop Mirrors
Our C-Loop mirror system is solidly mounted to reduce vibrations, along with integrated turn signals and optional heating solutions for added safety on the road.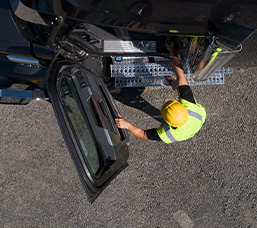 Ingress and Egress
Getting in and out of the 57X is easier with an ideal door opening size, strategically positioned steps and ergonomic A- and B- pillar grab handles.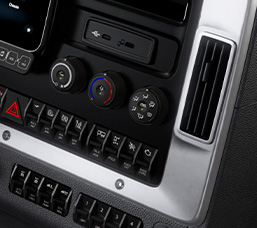 Best-in-Class HVAC upgrade
Five dash outlets, four floor outlets, two side window defrost outlets and ten blower speeds to create the ideal environment.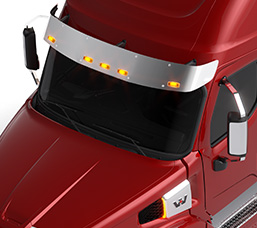 Visor
Stylish stainless steel visor reduces sun glare and driver fatigue.
the 57X Hood
Impact-resistant, lightweight molded resin hood with aerodynamics design for greater visibility and weight savings, with locking hood strut for safety.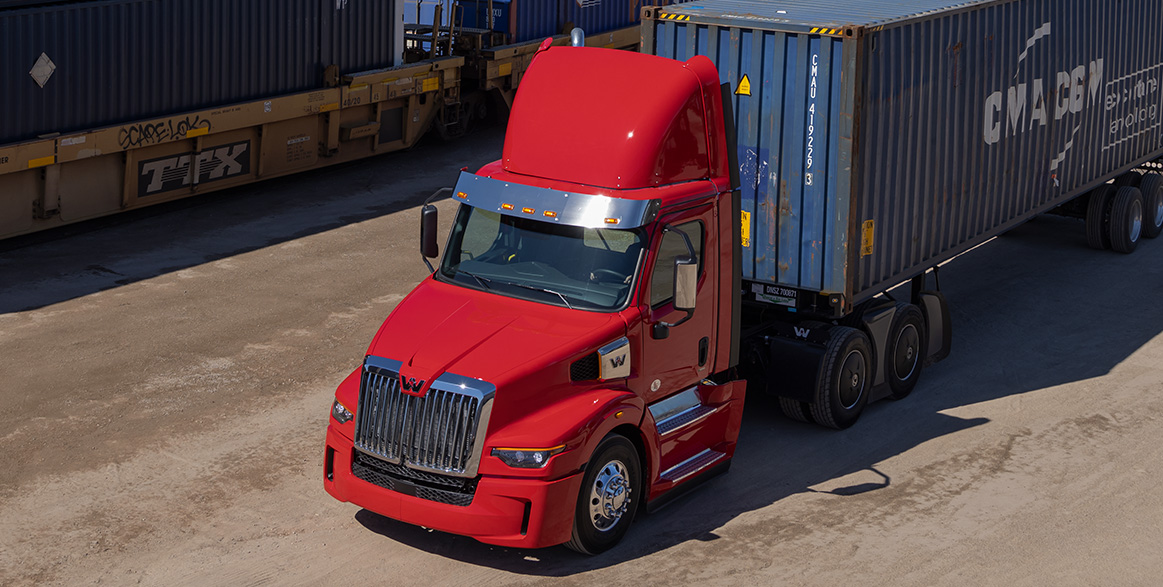 Both the 57X daycab and sleeper give you standard singe rear-window and optional three-piece window or solid wall choices.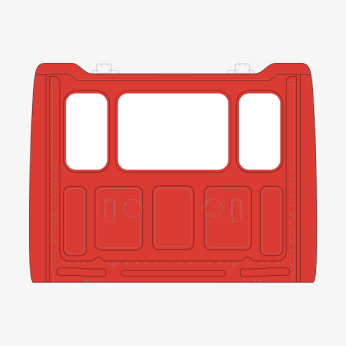 Optional Three-Piece Rear Window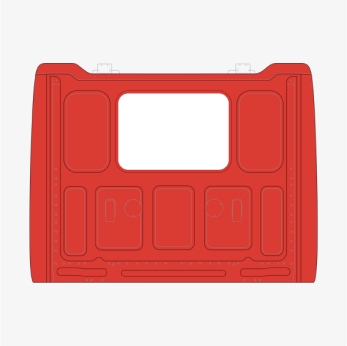 Standard Single Rear Window